The Longer You Use Natural Deodorant, The Less You Need .. Common Questions in the natural deodorant
"WE CARE BECAUSE YOUR ARMPITS MATTER!"
It seems like everyone is talking about natural deodorant these days! Maybe you've tried one from the drugstore and didn't like it, or your BFF is in LOVE with the one they have but it didn't work for you, hopefully you have discovered Bare Pits and fallen in love… or maybe you haven't taken the plunge yet! Our mission is to educate you on why natural deodorant is important, how it works, Bare Pits natural pit care options, common issues that arise, and why over time your body regulates and you may be able to DITCH THE STICK! . Let's start from the top!
First, let's talk about armpits.
The underarm area is home to sweat and scent glands. The scent glands produce odor when you are stressed or experiencing heightened emotion. The sweat glands produce sweat, which is odorless – but bacteria break it down, and it's the breakdown process that results in odor. Also, everything from diet, digestion and hygiene can impact body odor.
There are many ways to manage odor and wetness, but the most common two are with antiperspirant and deodorant. Antiperspirant stops the body from sweating by plugging sweat glands, whereas deodorant does not prevent the underarm from sweating and instead manages odor with antibacterial ingredients.
Is there a natural antiperspirant that will help with sweat and odor?
YES.... It's amazing that Bare Pits organic pit care line (baking soda free) has all the right options from detoxing, cleansing, and using natural deodorants that will help regulate your armpits to do its job comfortably and leave you with no odor.
Why is baking soda not good for my sensitive armpits?
What baking soda does to your armpits BLOG
I have different smell from each armpit, is this normal?
Not all pits are created equal BLOG
Do I need an armpit detox?
Why you should definitely detox your armpits BLOG
Why do I have onion odor from my armpits, HELP!
Women smell like onions, Men smell like cheese BLOG
Recent Review
"Beyond amazed with Bare Pits natural African pit cleansing soap. Decided to use and go without deodorant for a couple days to see the best results. No odor at all. Second day needed some help but never like before. Received a sample of Bare Pits deodorant and this deodorant puts ALL natural deodorant to shame. I will never be without this again. Old brand is in the trash."
This brings us to why natural deodorant is important.
It's simple: your underarm is sensitive and our natural deodorants have gentle ingredients, no synthetic fragrance, and can actually condition and protect your skin. Bare Pits pit care products contain ingredients that neutralize odor through their natural antibacterial properties, and also absorb wetness naturally (so you don't feel sticky and wet even though you are able to sweat).
Let's take a look at Bare Pits extra strength magnesium enriched (most popular) deodorant ingredients and their odor/wetness role in our deodorant formulation:
Diatomaceous Earth Food Grade: natural odor neutralizer, provides minerals, detoxifies
It is a natural product which is made from fossilized Diatoms, a marine microorganism. The fossilized remains of Diatoms accumulate on the shores of certain lakes, rivers, and other bodies of water(1). These fossils are collected, ground, and filtered, creating diatomaceous earth, a fine, white-to-gray powdery substance. Food Grade DE largely consists of "amorphous" silica, the safer form of silica.
Organic Arrowroot Powder: absorbs wetness, manages odor

Bentonite Clay Food Grade: absorbs wetness, manages odor, detoxifies
Bentonite clay is made of weathered, volcanic ash. Removes toxins.
Magnesium Hydroxide: manages odor

Organic shea, mango, and kokum butter: provides vitamins, nourishing and moisturizing
Natural vitamins A, C, E, F, and collagen.
Organic Essential Oils: healing & manages odor

Organic Coconut Oil: manages odor, soothing, and antibacterial

Organic beeswax: natural antibacterial, hardens deodorant
Our ingredients are thoughtfully chosen and tested help to soften and condition the skin to keep it soothed. detox your body through your armpits, and allow your armpits to work naturally.
The longer you use our products, you will notice the less you need and you may be able to use every other day. Your armpits will regulate over time. NO MORE ONION ODOR!
We offer scents that are the most popular like love rose, lavender vanilla, vanilla orange, breathe, lavender eucalyptus, rose geranium, jasmine geranium, vanilla rose dream, jasmine tea, infused gardenia, and others.
Let's talk about the different application methods available: jar, stick and spray.
In addition to ingredients, everyone has a preference for application method:
To use, scoop out a small amount with your fingers or spatula provided and massage into your underarm (that's right, you actually have to touch your underarms! Many people find it weird that they would touch their underarm, and to that I say – love your body and give those hard working underarms a well deserved massage!)
It's also worthwhile to note that deodorant in a jar lasts a very long time because you have more quantity control.
These are our most popular options. Easy and quick, you swipe them on and don't have to touch the deodorant. They are definitely an easier option for on the go application. Sometimes you may swipe excess so for best results you need to rub into skin.
Our vegan magnesium detox deodorant spray is a very easy way to use natural deodorant especially when your body doesn't need much help. Our formula helps neutralize odor, give you magnesium, and detox your body.
If you're just making the switch to natural deodorant, try our Deodorant Starter Kit, which has sample sizes of some of our best selling deodorants.
TIPS:
What I want to leave you with is to understand that Bare Pits was created for every skin type especially sensitive ones. We understand the need for products that work and feel good. We want you to be able to share with your friends. Over time, just like me, you will notice you may need to do an armpit detox once a month and use our magnesium deodorant sprays on the stressful days.
KEEP YOUR PORES OPEN, CLEAN, & PURE WITH BARE PITS
1) Clean and tone with Bare Pits cleansing serum spray to kill bacteria
2) Detox armpits with Bare Pits weekly pit detox paste (this will clean out your lymphs, detox pits, balance PH, kill bacteria, and give you less sweat and odor)
3) Use Bare Pits magnesium enriched deodorant
4) Use Bare Pits Vegan magnesium detox deodorant spray to kill bacteria, balance PH, give you a daily dose of magnesium (tip can be sprayed all over body)
5) Wash, cleanse, and shave your armpits and face with Bare Pits Miracle African San Soap. This will kill all bacteria and tone your skin naturally.
4 Piece Magnesium Healing Pit Kit
Try to exercise weekly to sweat out your toxins, this also helps odor!
Following the steps with Bare Pits organic pit care line will leave your armpits light, detox your body, stay stink free, and provide you with nourishment!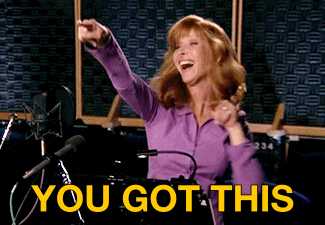 #pitproducts #deodorantthatworks #pitrash #breastcancerawareness #sensitiveskin #armpitonionodor #thebestnaturaldeodorant #armpitdetox #pitdetox #magnesiumdeodorant